Boarder Rooms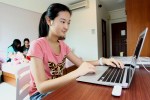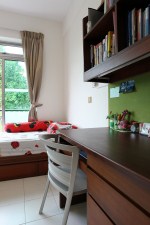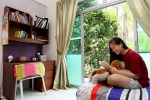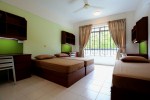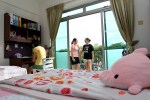 Room Type
2 or 3 bedder rooms
Air-conditioned
Features & Furnishings
Each room offers either a garden, greenery or open field view
Rooms have a warm and rustic wood-finish with colours based on pastel tones that create restful ambience with functionality and space.
Ensuite shower and restroom with vanity mirror wash basin are available.
IT Services
Complimentary Wireless Internet access
Complimentary individualised Gmail account
Biometrics fingerprint access
Electrical Equipment
Fan
Ceiling and individual study table lights
Air-conditioners (where requested/available)
Other Services
Pillow and mattress protectors are provided upon check-in
Toiletries and bed linen to be self-provided for long term use
Important Note: All rooms are non-smoking and alcohol is strictly prohibited.